The Tamarack Team
Tamarack Camps
Steve Engel
Chief Executive Officer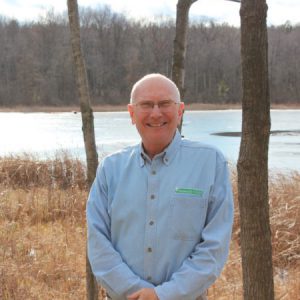 Read More
Steve has enjoyed the role of Chief Executive Officer of Tamarack Camps for almost a decade. Prior to Tamarack Camps, in St. Louis, Steve served as president of the National Kidney Foundation and as Associate Executive Director of the Jewish Community Center. Steve also was the Resident Camp Director of Camp Sabra, Lake of the Ozarks, Missouri, and the Ranch Camp, Elbert, Colorado.
Nancy Rothfeder
Interim CFO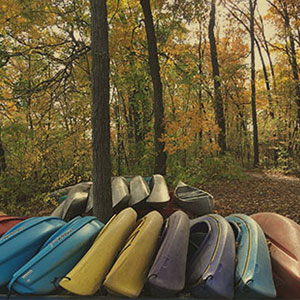 Read More
Nancy served as Chief Financial Officer at Tamarack Camps from 2000 until 2014. Most recently, she was appointed in this interim role from retirement.
Jeannette Levene
Staff Accountant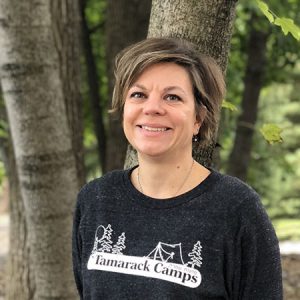 Read More
Jeannette Levene is a Staff Accountant working with our Finance Department since January 2017. She handles registration and scholarship processes and may be one of the first to contact your family. Her wide-ranging background in accounting and finance makes her a unique fit for the Camp Maas team whether in the city or camp office.
Melanie Serra
Executive Assistant
Read More
Since 2011 Melanie has enjoyed the privilege of serving Tamarack Camps under the auspices of Steve Engel, Tamarack Camps CEO. She thoroughly enjoys assisting our "commander in chief" accomplish his extraordinarily good work. She thrives in the challenge of making the impossible possible! Melanie is truly grateful to have been weaved into such a close-knit, vibrant community!
Camp Leadership
Lee Trepeck
Director of Camp Maas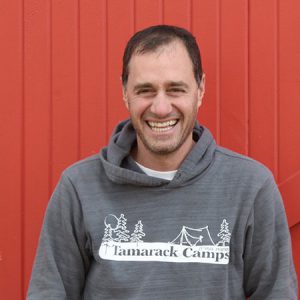 Read More
Lee has been with Camp Maas since 2009 and through the years, having grown up as a camper and staff member at a summer camp in northern Michigan, he has played an active role in the Detroit Jewish community assuming many leadership roles on the New Leaders Project, the YAD Executive Board, Israel Missions and the Temple Israel Board of Directors. Lee brings an extensive background to Tamarack Camps as he holds degrees from the University of Michigan and Case Western Reserve University School of Law, as well as experience in real estate, law, and the restaurant industry. Lee is thrilled to pursue his life-long dream and true passion for summer camp, children, and Jewish fulfillment.
Carly Weinstock
Associate Director of Camp Maas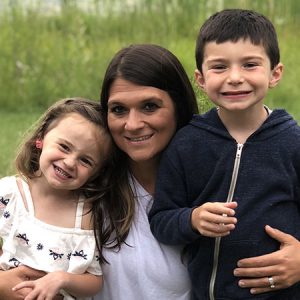 Read More
Carly is no stranger to summers at Tamarack, as she began her camp journey at 7 years old and has been a committed camper and staff ever since! Her previous titles include Development Associate, Program Director, and now, Carly assumes the role of Associate Director. In this capacity, she works directly with seasonal staff, oversees program areas, and serves as liaison to our dining services. Carly holds a Bachelor's Degree in Communication from Western Michigan University. During the off season, Carly lives in Huntington Woods with her husband Michael, and two children, Joshua and Marlee.
Jackie Yashinsky
Director of Travel Trips and Outpost Camps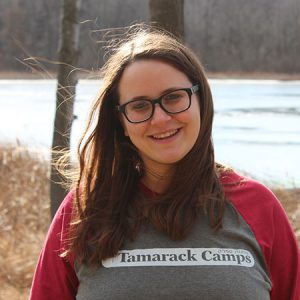 Read More
Growing up, Jackie spent fourteen consecutive summers at Tamarack Camps. She started as a camper, then a counselor and supervisor at Camp Maas and on the Western and Alaska trips. After graduating with a degree in social work and Jewish studies at Michigan State University (go green!), she started her professional career at the Holocaust Memorial Center. Jackie dreamed of coming back to camp and officially joined the Tamarack team in 2015.
Tomer Moked
Israeli Assistant Director of Camp Maas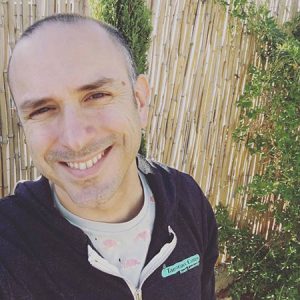 Read More
This is going to be Tomer's 12th summer with Tamarack Camps. Tomer is thrilled to make history, by being the first Israeli Assistant Director of Camp Maas. He oversees Staff Training and Creative Programing! Tomer has a BA in Theater and Theater Education from HaKibutzim College. He's also a certified Israeli Coach, helping coach professionals to perform at their highest levels.
Helayne Shaw
Director of Family Camping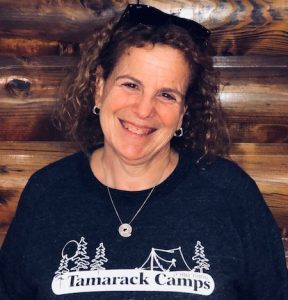 Read More
Helayne started on her Tamarack adventure as a camper in Dorm 2 (2nd grade) at our former Brighton site. She spent 8 years as a camper and has over 30 years as a staff member, including a counselor, supervisor, program director and currently as the Director of Family Camping. She has worked in a professional capacity for our agency, as the Director of Family Camping for 14 years. Helayne also has been involved in our community's Jewish Family Education Project and is an educator at Hillel Day School of Metropolitan Detroit.
Becca Fishman
Program Coordinator, Israel & Camp Maas
Read More
Becca began her journey at Tamarack Camps as a camper in 1999. She continued on as a counselor and supervisor, and decided she wasn't ready to leave camp just yet. She is thrilled to be working for an organization that had such a wonderful impact in her life, as the Program Coordinator. She currently coordinates the Teen Mission and the Joy and Allan Nachman Teen Leadership Trip to Israel, as well as overseeing our TSS/JC program.
Lindsey Brenz
Administrative Assistant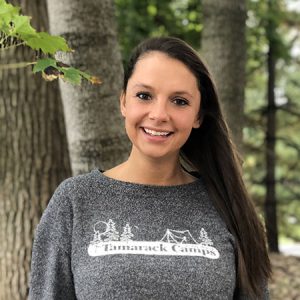 Read More
Lindsey is ecstatic to join the Camp Maas family as an Administrative Assistant or as we like to call her, our "Chief Success Officer!" She grew up attending local musical theatre day camps where she developed a passion for performing. Lindsey graduated from Grand Valley State University with a Bachelor of Arts in Psychology and Theatre. Previously, Lindsey worked in the mental health field as a Psychometrician and as the Executive Director of a music school. She is looking forward to spending her summers at "The Great Place On Earth!"
Alex Rosenberg
Farber Farm Manager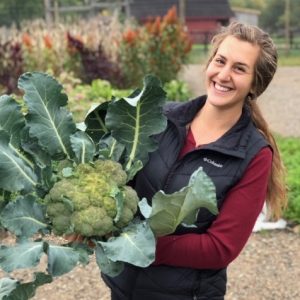 Read More
Alexandra (Alex) Rosenberg was born and raised in Michigan and is honored to work the land of her home state. Food, farming and positive environmental participation are the front and center of Alex's life and she is thrilled to bring these passions to Tamarack Camps as the Farber Farm Manager. She received her field management training from The Organic Farm School in Washington state and her Permaculture Design Certificates from the Sonoran Permaculture Guild of Tucson, Arizona and the Midwest Permaculture Guild of Stelle, Illinois.
Stacy Larson
Clinic Manager
Read More
Stacy has worked in the Tamarack Camps clinic for the past 4 years, 3 of those years as Charge Nurse. She loves getting to know many campers, staff, and families. Stacy received a Bachelor's Degree in Jewish Studies from Washington University and a Master's in Education from the University of South Carolina. After lots of schooling, Stacy decided to pursue nursing at the University of Texas. She worked in a Pediatric Intensive Care Unit in Dallas before deciding to move back home to Michigan. Stacy lives in Commerce with David and her two children, Conner and Brennan.
Kristen Hollenbeck
Security Manager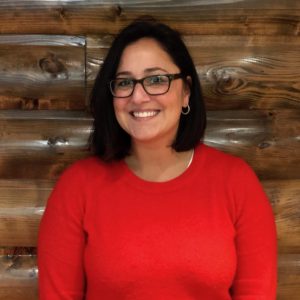 Read More
Prior to joining Tamarack Camps, Kristen was a Law Enforcement Officer and College Criminal Justice Instructor.  She has her Bachelor's Degree in Criminal Justice from Ferris State University and her Master's Degree in The Science of Management from Hodges University. Kristen began working with Tamarack in 2013 as a Security Coordinator and now Manages the full Security Program.
Randy Comensky
Senior Managing Director - JCC Day Camps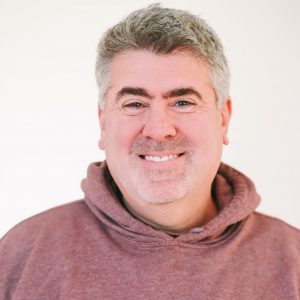 Read More
Randy has been the Senior Managing Director of the JCC Day Camps since January 2018.  We are thrilled that the collaboration between the JCC of Metropolitan Detroit and Tamarack Camps brought Randy to our community.  Prior to arriving in Detroit, he was the Director of Children and Camping Services of the Houston JCC. Randy has over 25 years of resident and day camping experience. As the Director of Camp Sabra (St. Louis JCC), Camp Lakeland (Buffalo JCC) and the Houston JCC Day Camps.
Development
Lori Davidson Mertz
Director of Annual Giving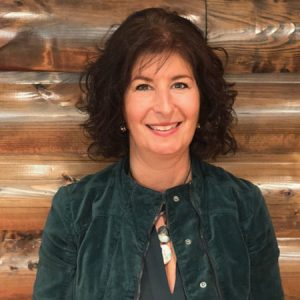 Read More
Lori's love for camp began when she spent her first summer in Brighton and it grew from there.  Today, Lori enjoys her position at Tamarack Camps as the Director of Annual Giving.  Before this, Lori spent 14 years in residential new construction sales and 10 years working for the Jewish Federation of Metropolitan Detroit. Lori is passionate about raising funds to ensure that every child can spend a summer at Camp! She lives in Huntington Woods with her husband Steve and happy camper, Sophie.
Robin Trepeck
Director of Philanthropic Partnerships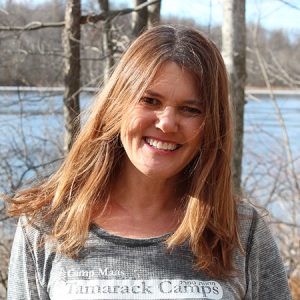 Read More
After practicing real estate law for 20 years, Robin is thrilled to follow her passion for Jewish camping as the Director of Philanthropic Partnerships. Robin works with camper families, alumni and supporters to further enhance our "community's gem" while exploring opportunities for engagement and involvement. During camps' "off-season," Robin lives in Huntington Woods with husband and camp director extraordinaire, Lee, and her wonderful kids that have grown up at Tamarack Camps, Jamie and Andy.
Rachel Fine
Development & Marketing Associate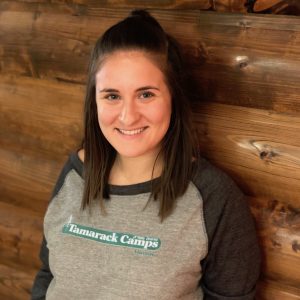 Read More
Rachel spent her childhood at Tamarack and is a self-proclaimed "outpost girl" with a total of 14 summers predominately at Agree and Kennedy. After getting her degree at Kalamazoo College, she spent four and a half years with Repair the World running their teen program, PeerCorps. She is thrilled to be back and part of the team that makes Tamarack the "GREATEST PLACE ON EARTH."
Lori Semel
Development Analyst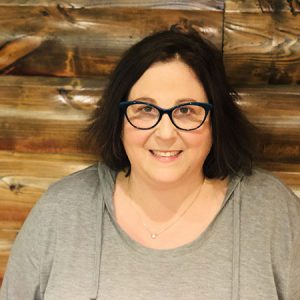 Read More
Lori Semel became a 'camper' 5 years ago when she joined the Tamarack team as a Development Analyst. She graduated from Michigan State University with a Bachelor of Arts in Accounting and went on to obtain her MBA from Wayne State University. Formerly, Lori worked in the healthcare field but took time off to raise her own Tamarack campers, her daughter, Lilli and son, Jacob. Lori has a passion for spreadsheets!